MP Beesley & Son
What to Expect
We know coming to a new venue, or a venue that has changed can be daunting, here is a video of what you can expect to find when you come to MKEC
The main entrance moved in 2021, the current entrance is on Castlethorpe road (as before) but further toward Castlethorpe Village.
When you arrive, drive up the main drive and bear right at the top.  This takes you along our top facilities section, including our outdoor arena, Grass Show Jumping and Dressage Arena.  
The sign-in hut is in this area, there is usually someone here to meet you.  All riders must sign in on arrival.  
As you can see there is plenty of parking in this area.
Once signed in, if you are using our top facilities you can park up and make your way to the facility.  There are mounting blocks available should you need them.
There is a toilet in this area and horse & rider first aid kits.
If you are using the Main or Mini XC courses you  may have the option to continue on the road, down the hill to our small car park at the top of the course if there is space.  Park in this area and head off to the courses, there is a toilet in this carpark.  If you prefer to park in our top car park and hack down that's fine too.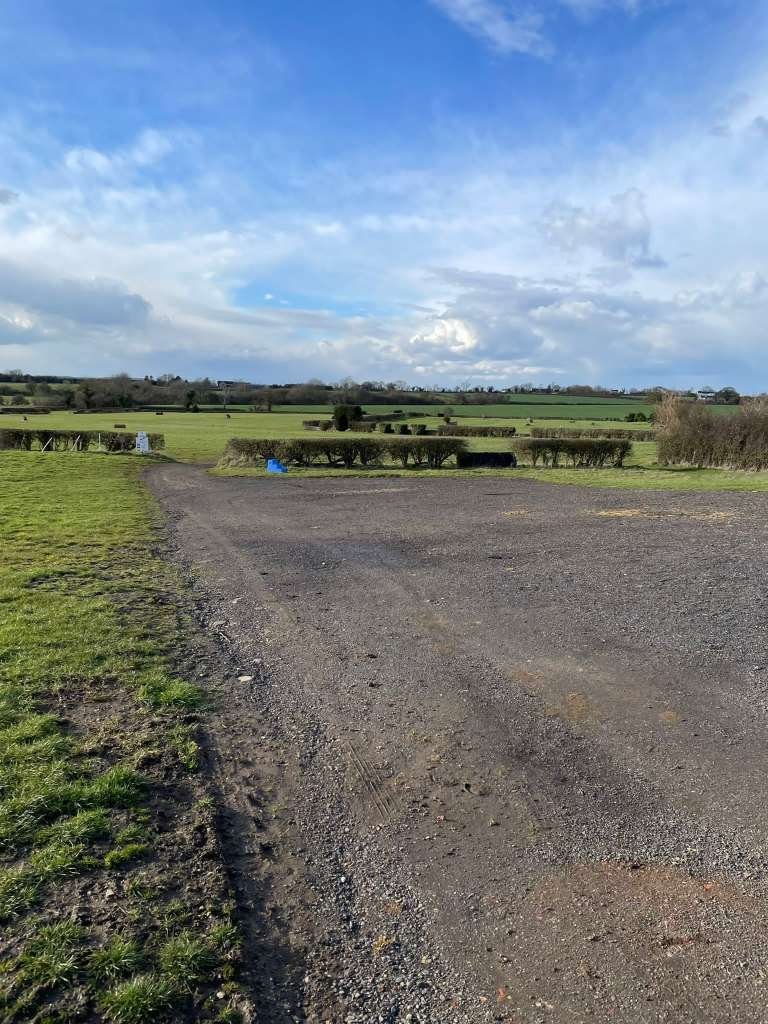 From the bottom car park you can head off to the Mini XC or the Canter track which are sign posted or the Main XC which is split into 3 fields.  The right hand field contains the most jumps, the central field is good for hacking with a few jumps, the bottom left field has the water complexes and additional jumps.